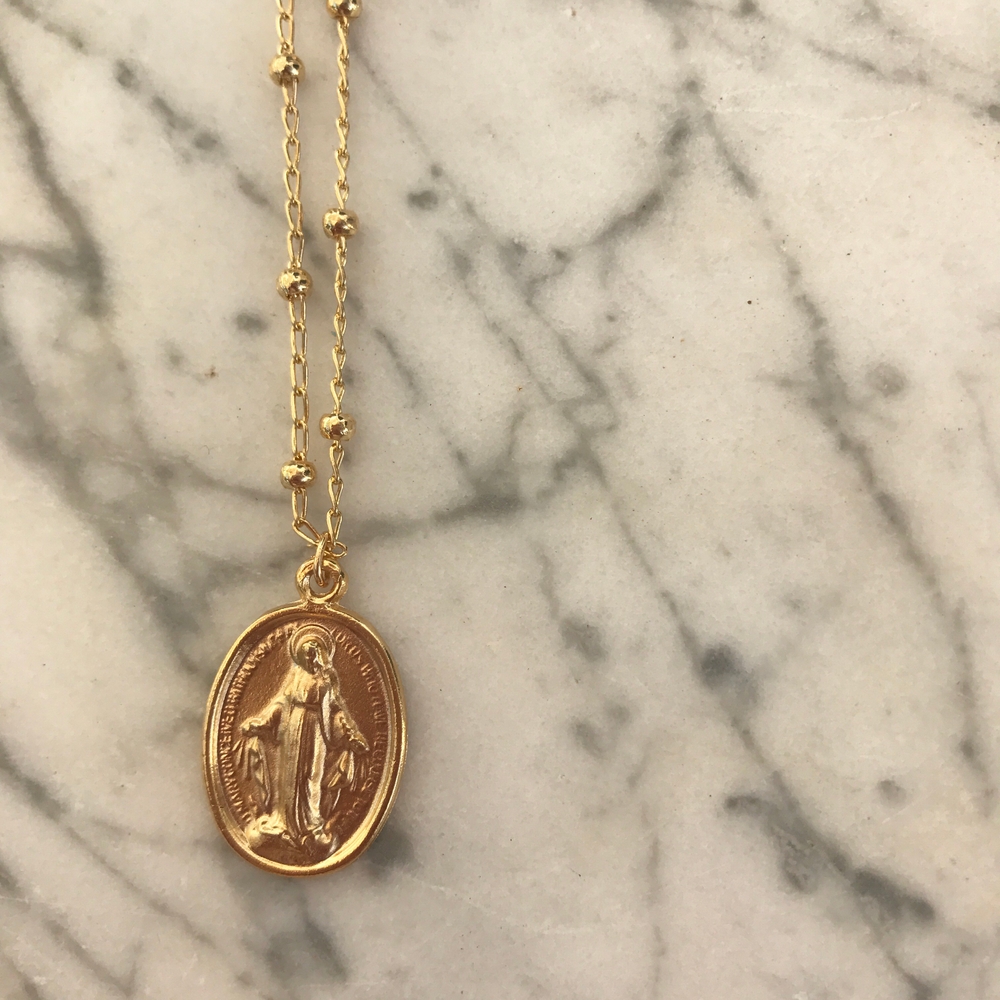 Jewelry
Holy Mary Rosario necklace Gold 18k filled chain
This necklace is made on order.
Takes 7 days to be made after order. If you would like the glass bead in any specific colour then send us an email.
info@holyrecycle.com
Materials: 18k gold filled chain, nickel and lead free and a glass bead. Made in Europe.
The vintage holy medal is made from gold coloured aluminum.
The medal is approx 2 cm x 1,5cm.